Christian Education at Advent Episcopal

Education for Ministry (EfM) is a 4-year tuition based course of study developed and administered by the School of Theology of the University of the South in Sewanee, Tennessee. The four years cover the Hebrew Scriptures, the Christian Testament, Church History, Theology as well as common lessons such as Theological reflection.
http://efm.sewanee.edu/about-efm/about-efm
If you are interested in EfM, please let the office know (623-584-0350). A limited number may sign up for next year's classes, which begins in January.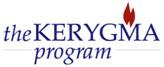 Kerygma's mission is to provide adult Bible studies that can increase biblical knowledge and understanding, enhance personal spiritual growth, deepen appreciation for worship and willingness to serve, inspire vitality in congregations, and expand the number of adults in Bible study and educational pursuit. The Kerygma Program Bible studies are biblical, adaptable, affordable and effective! https://kerygma.com/pages/about-us An upcoming class on the Gospel of John is scheduled for two seven week session beginning in October. Click here for more information.
LECTIONARY BIBLE STUDY - Canon Timothy Dombek
The Lectionary Bible Study meets between services. This is a study of next week's Sunday lessons and discussion starts each Sunday at 9:00 a.m.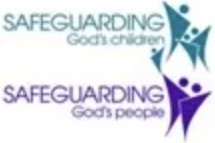 The Episcopal Church takes the safety of everyone very seriously and has a zero tolerance policy for sexual abuse or exploitation of any kind. Therefore, as a member of ministry you are required to complete an online training course by the Episcopal Diocese of Arizona. There are two courses; one is Safeguarding God's Children and the other is Safeguarding God's People.
Safeguarding God's Children is a course on child abuse awareness and prevention education. There are six modules in this course one of which is a refresher that is taken five years after the initial five courses. Any ministry that has a child participant is required to take this course. Safeguarding God's People is a course on preventing sexual exploitation in communities of faith. Those ministries that are actively involved in the development of a pastoral care relationship are required to take this course..
WITH MIND AND SPIRIT: LIVING A BAPTIZED, SPIRIT-FILLED LIFE ~ An organized time of Christian formation and education in preparation for baptism, confirmation, reception, or reaffirmation. This process is a time for training in Christian understandings about God, human relationships, and the meaning of life. Candidates participate in regular worship and Christian service and receive instruction in Christian faith and doctrine, including the scriptures. Entry into the process begins with a public liturgical act at the principal Sunday liturgy. Each person is presented by a sponsor who normally accompanies them through the process. The sessions are led by a catechist, and continue through the period of candidacy until baptism, confirmation, reception, or reaffirmation. A new class will form this fall.