Rev'd Canon Timothy M. Dombek
In September 2016, the Rev'd Canon Timothy M. Dombek became Rector of Advent Episcopal Church in Sun City West, Arizona; he also serves very part-time as Canon for Stewardship and Planned Giving for the Diocese of Arizona. Timothy and his family moved to Arizona in late 2007, when Timothy became Canon to the Ordinary for Bishop Kirk Smith, a position he held for six years before becoming Canon for Stewardship and Planned Giving in 2013. Prior to arriving in Arizona, Timothy served as rector of St. James Episcopal Church in Greenville, South Carolina.
In 2014, along with co-author Michael Durall, Timothy published the book, Making The Annual Pledge Drive Obsolete: How Churches Can Get Out of This Business Once and For All, available from VitalCongregations.com and for Kindle at Amazon.com.
From 1996 to 2000, Timothy served as school chaplain at Heathwood Hall Episcopal School, a K-12 college-preparatory school in Columbia, South Carolina, while also priest-in-charge of St. Barnabas Episcopal Church, in rural Jenkinsville, SC, one of the five historic African-American missions in the Episcopal Diocese of Upper South Carolina. The Dombeks moved to Columbia in 1996 from Church of the Transfiguration, in Dallas, Texas, after Timothy served a four-year curacy as Family Life Minister. Timothy graduated with his Master of Divinity in 1992 from Seabury-Western Theological Seminary, in Evanston, Illinois.
Before ordained ministry, Timothy, worked five years as a Certified Financial Planner, following a six-year stint in broadcasting as a radio announcer in his home state of Indiana. He and his wife, Beth, a retired Elementary school resource teacher, have been married since 1990, and they have one adult child, Jonathan.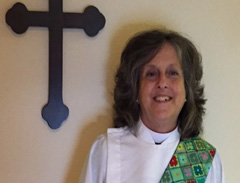 Deacon Debbie Greenleaf started attending the Episcopal Church in Idaho in January 1996 and in 2002 joined St. Stephen's Episcopal Church in Boise. She was at once drawn to join the Mission Committee at the church and became actively involved in their many outreach programs. In 2010, Debbie started the process to become a deacon. She wanted to not only help her community but felt the need to inspire others to go out and serve as well. In the fall of 2012 she attended the Utah Ministry Formation Program in Salt Lake City, UT and was ordained on December 6, 2015 in Boise.
In March of this year, Debbie and her husband of 45 years moved to Sun City West and have been attending Advent Episcopal ever since.
Canon Geoffrey Dibbs was born in Knaresborough, Yorkshire, England. He was educated at Manchester University, Oxford University and the London School of Journalism. He holds a Doctor of Theology degree and is a Fellow of the Philosophical Society (England). He also graduated from Ryerson College, Toronto, in TV production. He served in the Royal Air Force from 1942 to 1947 in the Signals and Chaplains departments and the Royal Canadian Air Force as a chaplain from 1966 to 1970. His pastoral career began with his being a curate at St. Mary's Droylsden, Lancashire, England. From 1956 to 1959, he was Rector of St. Luke's in Chadderton, Lancashire, and in 1959, he was called to be Rector to Her Majesty Queen Elizabeth in the parish of Burton Agnes, a position he held from 1959-1966.
In 1966, at the invitation of Bishop George Luxton, Canon Dibbs, his wife, and children moved to Ontario Canada. He served as Associate Rector of St. James, Stratford, Ontario, from 1966-1968, and was Rector of St. Alban's Church in London (Canada), from 1968-1989. During this time he graduated from Ryerson College in Tornoto, as a television producer, and produced radio and television programs for the diocese. He was editor of the Huron Church News and Media officer for the Diocese of Huron.
Canon Dibbs had been serving at Advent as Associate Rector for Pastoral Care from early in 1993 until the end of 1996. Canon Dibbs served as interim rector in 1997 and continues to serve Advent, even in his retirement.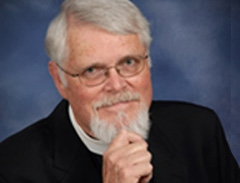 The Reverend Brian Couvillion graduated with a B.S. Degree in Business Management from Louisiana Tech University in Ruston, LA, then followed a business career for several years before beginning his seminary studies at the age of 38 at the Episcopal Seminary of the Southwest in Austin, TX. Brian was ordained Deacon and Priest in the Diocese of Western Louisiana and served congregations in Louisiana and in the Diocese of Chicago. After 26 years of full time ministry, Brian retired on June 1, 2013, following 10 years of service as rector of All Saints Episcopal Church in Western Springs, IL. In addition to being licensed to function in Episcopal congregations in the Diocese of Arizona, he is also licensed to function in the Diocese of Northern Indiana.
God has blessed Brian and Judy with three children along with 6 grandchildren. Brian and Judy typically spend from October through May at their home in Sun City Grand and the summers with their son, daughter-in-law and two grandsons on Fish Lake in northwest Indiana or traveling in their RV. Brian and Judy are very excited about being a part of the family of the Church of the Advent and we look forward to getting to know everyone!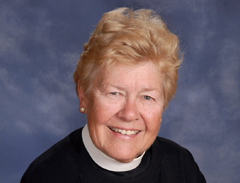 The Reverend Janet R. Gooltz, DMin began theological studies while raising four children. A "cradle" Episcopalian, she is a graduate of Weston Jesuit School of Theology and holds a Doctor of Ministry in Pastoral Care from the Graduate Theological Foundation. Following ordination in 1984 she became the first Director of Pastoral Care at Mount Auburn Hospital in Cambridge, MA. She is board certified by the Association of Professional Chaplains. Much of her work was with patients, families, and medical staff assisting with end-of-life treatment decisions. Janet also served as assisting priest in the church of her childhood in Lexington, MA.
In 2007 Janet and her husband retired to Sun City West where she soon became involved in Advent's liturgical ministry. In the SCW community, Janet is a member of the Citizen's Corps Council and is a Fire Corps Volunteer.
Licensed Lay Pastoral Care Ministers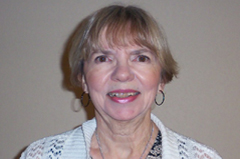 Sharon Mather is a "cradle Episcopalian". She is a graduate of Education for Ministry (EFM), serves as a lay minister, and belongs to the Order of the Daughters of the King, Clare of Assisi Chapter. Other parish involvement includes Advent's ECW, Helping Hands for Children in Crisis, Advent's Neighborhood Link Coordinator. She is licensed by the Diocese of Arizona as a Pastoral Care Leader and as such will be doing pastoral home and hospital visitations offering the comfort of anointing, healing prayers and Eucharist.
Other Directors & Administrators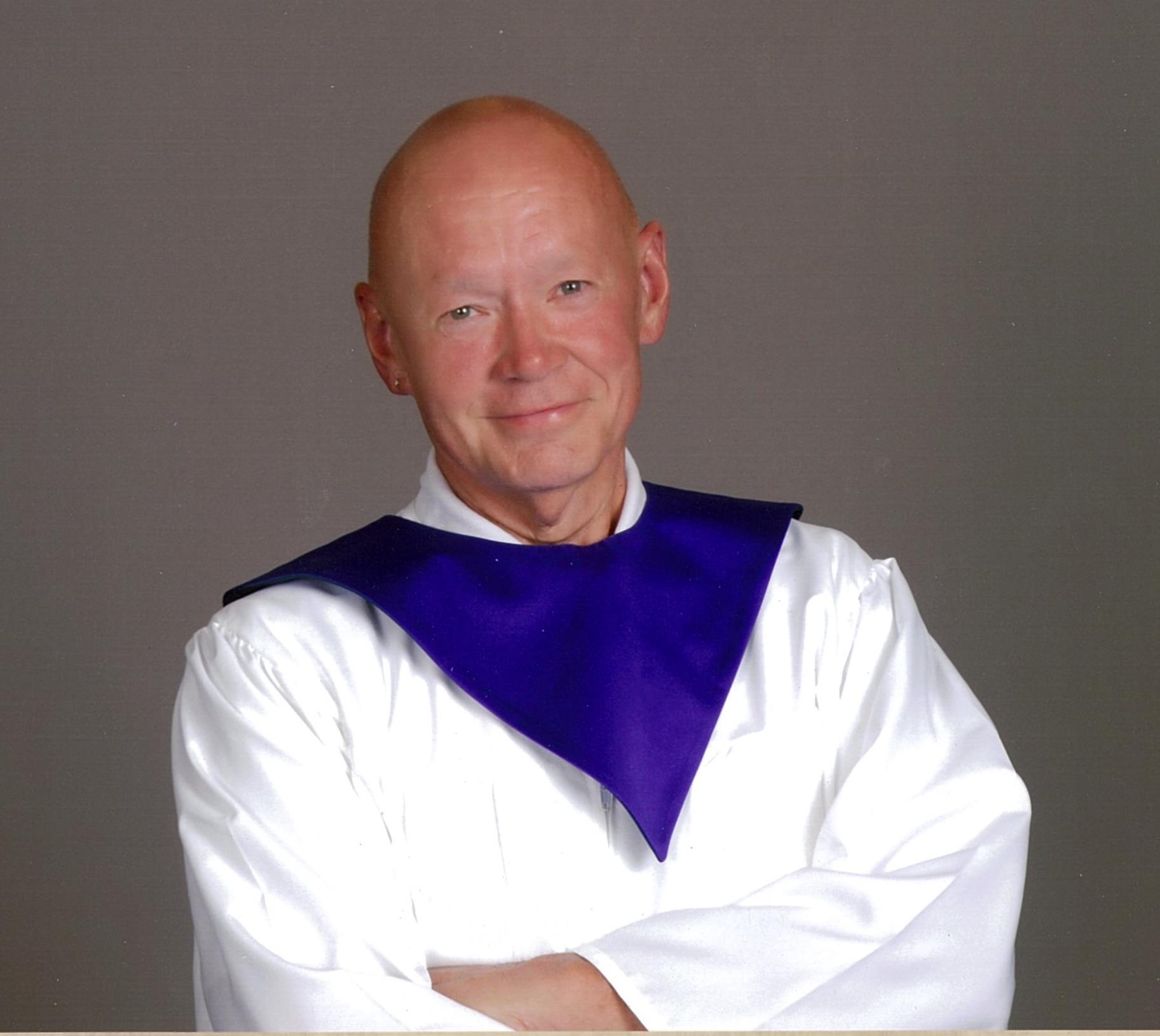 Music Director
Eldon Wold, Jr., was raised on a farm in Ottawa, Illinois. In elementary school I began piano lessons and began playing for Sunday school services at our family Lutheran church when I was 10 yrs old. Organ lessons were added and I began playing for church services at age 13. I studied piano and organ through high school. I was in a spectacular high school choir. I've told many people, "I was in the best high school choir you've ever heard". While we sang mostly a capella, I received the Chopin Award given annually to an accompanist. I also played organ for my high school baccalaureate service. I continued organ and piano in college (Southern Illinois University), was a member of the Dean's College Scholar Program and completed a double major in Music Education and Piano Performance.
During my college days, I always knew that I wanted to retire to Arizona. After completing 35 years of teaching in Illinois......high school choir, elementary music and private lessons, I moved to Surprise in March, 2017. Last winter was the best winter of my life.

Last January I attended a service at Advent. Having spent 19 years in Episcopal churches (52 yrs total!)..... I enjoyed many things about the service and the acoustics of the church. Attendance was good and I felt there was definitely potential for some wonderful congregational singing. So: fast-forward nine months and I'm happy and excited about beginning a new adventure at Advent Episcopal.
Of
fice Administrator
Kimberlee Stevens joined the Advent staff in February 2019 with 30 years of experience serving in various Christian denominations and judicatory offices. Kim has three adult children; earned a degree in Business Administration and lives in Anthem, AZ. Through the years it has been her privilege to assist clergy and lay people spread the Good News of Jesus Christ to those who have yet to hear His voice.